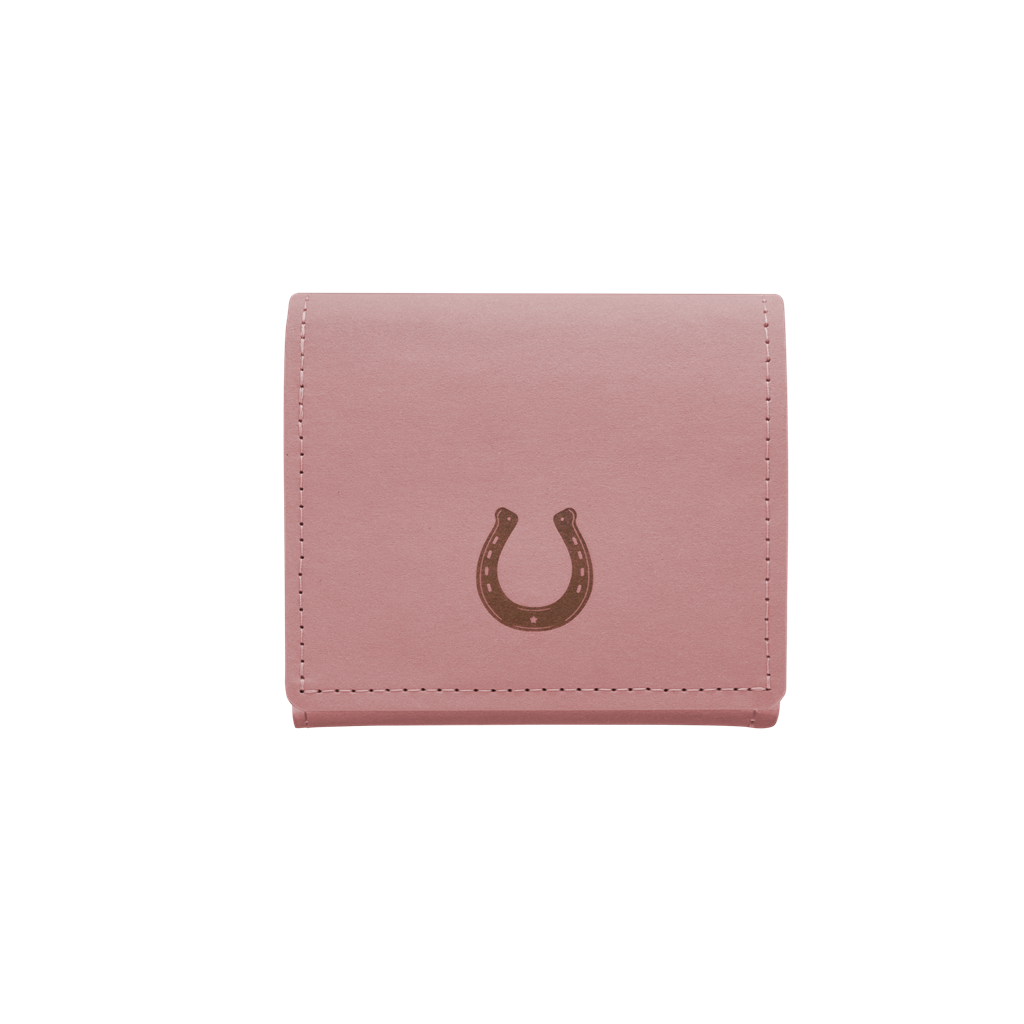 Wallet & Card Holder Collection
Horseshoe Magnetic Compact Wallet (Pale Pink)
This collection focuses on eco-friendly and sustainability. Washable kraft paper is specifically chosen to be the manufacturing material to avoid using animal leather and ensure that no animals suffered.
Kraft paper is a type of environmental-friendly paper that can be degraded naturally and harmlessly. It will be starting to decay by itself after being in the soil for 45 days. Its raw material is plant fiber and is made into a 0.55mm thin leather-like paper, even water cannot tear it apart.
This wallet has 2 card holder spaces, a banknote space and a zipped coin bag. With a horseshoe icon printed on the top, this piece is both stylish and functional.
Handcraft in Hong Kong.
Any purchase upon HKD300 (after discount), customers can enjoy free shipping offer within Hong Kong region

Specifications

Material: Leather

Dimension (mm):100L x 95W x 30H

Packaging size (mm): 100L x 95W x 30H

Weight with packaging (gram): 70