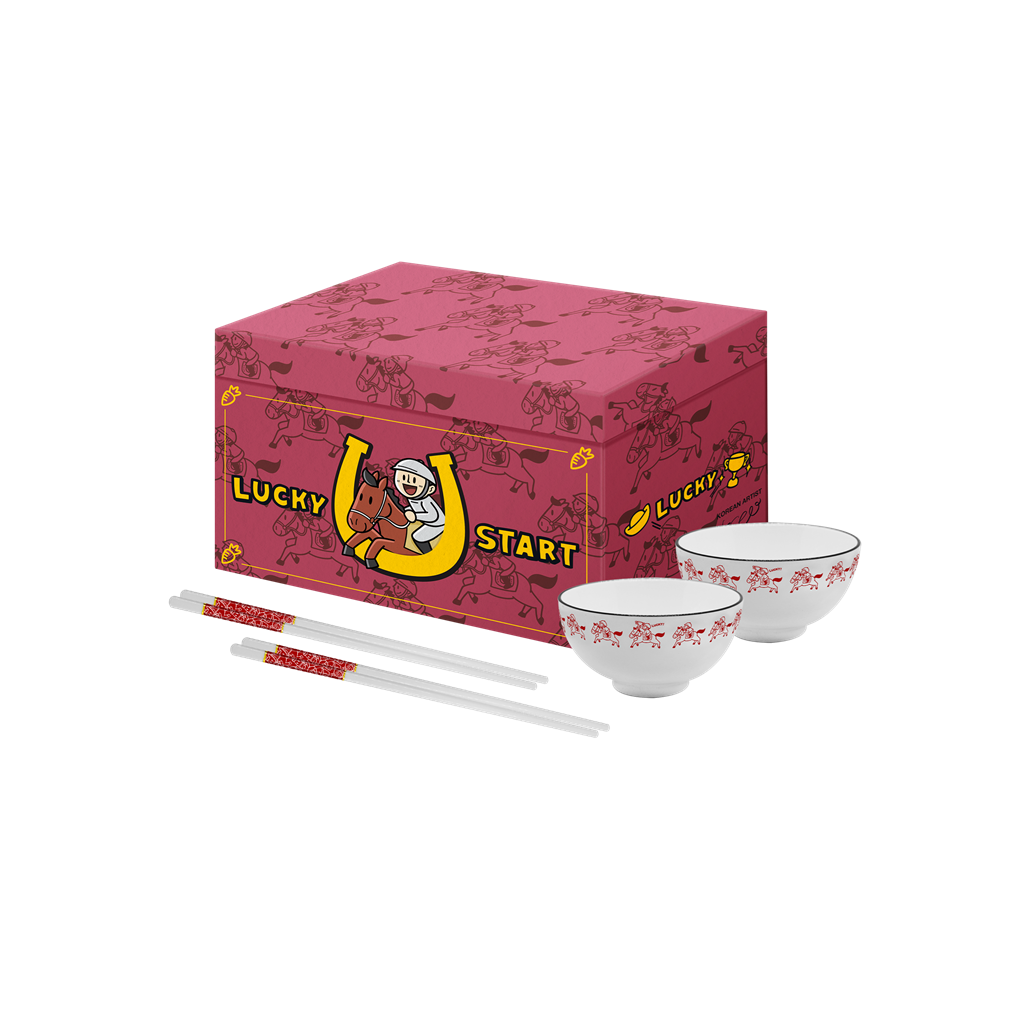 Dining
"Lucky Start Designer Collection" - Victory Bowls with Chopsticks Set
Gift at Race has specially line up with South Korean artist Mr. Soo Min Kim® (@fseo) for the 2022 "Lucky Start Designer Collection"!

With over 150K fans on social media platform, the Seoul-based artist is adopting 3D Visual Arts perspective with "spot-the-difference" elements to create a series of adorable horse race-related illustrations. Illustrations of Racehorse, Gold Ingot, Trophy, or Carrot are printed as a "spot the difference" game on "Lucky Start Designer Collection" souvenirs. Find out the unique illustration and kick start the new year with luck! Limited Edition souvenirs include: a pack of Lucky Lai See Envelope, Lucky Dice Squeezy Health Ball, Victory Bowls with Chopsticks Set.

Victory Bowls Chopsticks Set consists of ceramic bowls and chopsticks which are much more than just eating utensils in Chinese culture, but symbolise luck, fertility, and happiness. Send the Victory Bowls and Chopsticks Set to friends and relatives and share the luck and joy with them in a new year!
Any purchase upon HKD300 (after discount), customers can enjoy free shipping offer within Hong Kong region

Specifications

Material: Ceramic

Bowl Dimension (mm): 110 L x 110 W x 60 H

Chopsticks Dimension (mm): 225 L x 5 W x 5 H

Packaging size (mm): 255 L x 135 W x 140 H

Weight with packaging (gram): 864